GNUMail

An email client for GNUstep
This is a fork of the original project, due to the inactivity of it.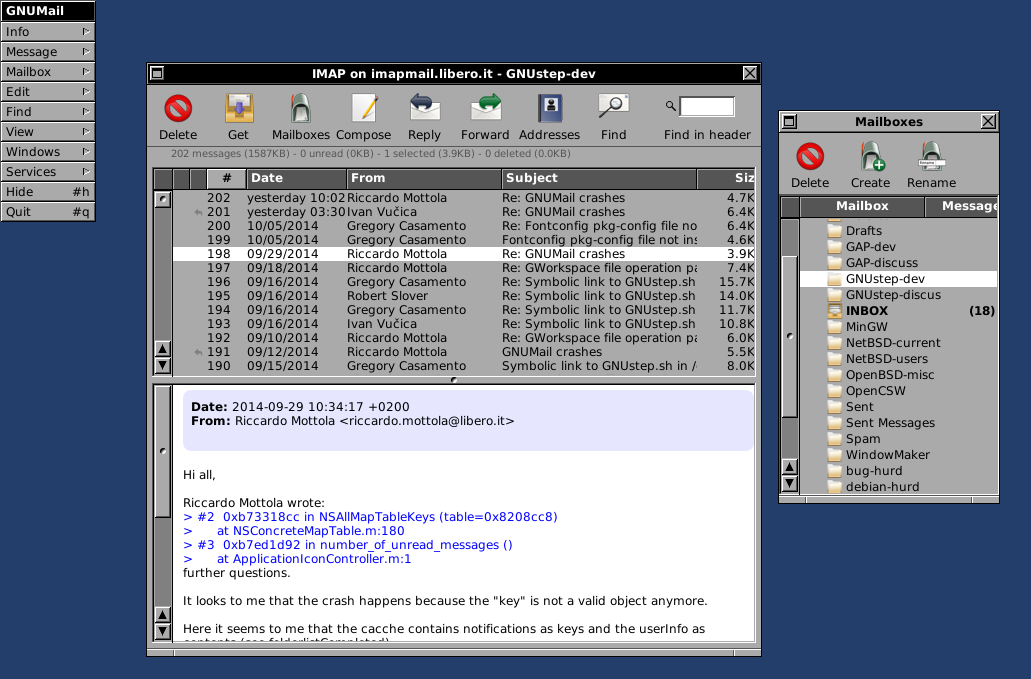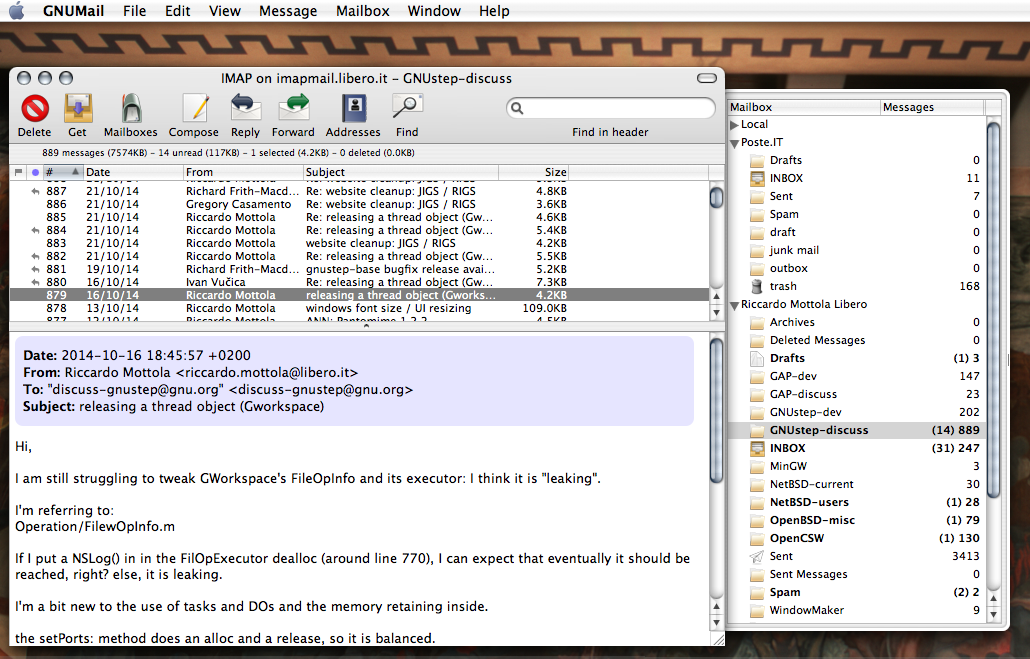 Download
Version 1.2.3
Version 1.2.2
Of course, you should have installed GNUstep and Pantomime 1.2.3.
Licensing
GNUMail is free software; you can redistribute it and/or modify it under the terms of the GNU General Public License as published by the Free Software Foundation.
Maintainers
Germán Arias, Riccardo Mottola, Sebastian Reitenbach and others. To contact them write to discuss-gnustep@gnu.org.
Project page onSavannah.